Protection of cultural heritage site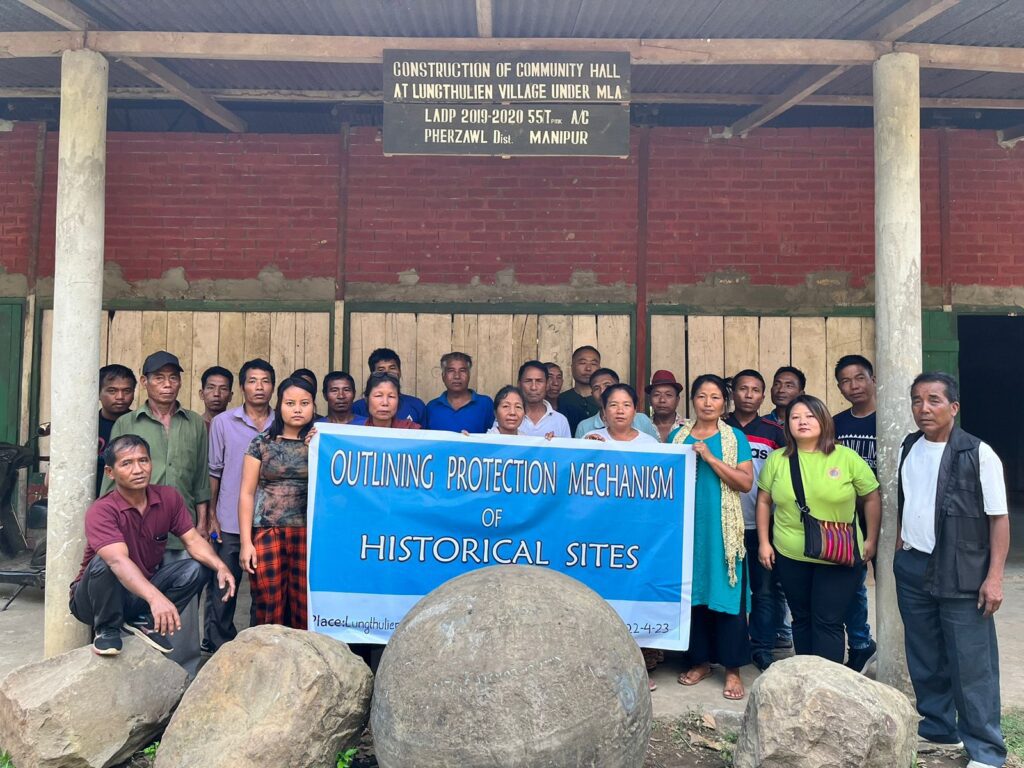 RWUS carried out a project aimed at safeguarding cultural heritage sites in Pherzawl district, Manipur. The initiative involved activities such as raising awareness, organizing cultural programs, identifying, documenting, and enhancing the beauty of heritage sites belonging to the Hmar community. The intervention covered villages in the Lungthulien, Senvon, and other areas within the Vangai range.
This picture was taken at Lungthulien village in April 2023.