Urgent Call for Donations as Rural Women Upliftment Society Extends Relief Efforts to Neglected Far-Flung Camps
RWUS distributes blankets and essential supplies to remote Churachandpur district relief camps, urging the community for continued support
Date: October 17, 2023
Churachandpur District, India — The Rural Women Upliftment Society (RWUS) has taken an essential step in alleviating the suffering of displaced individuals by distributing relief materials, including blankets, to far-flung relief camps in Churachandpur district. These camps, located in remote villages, are grappling with dire living conditions exacerbated by a lack of support from aid workers and government agencies.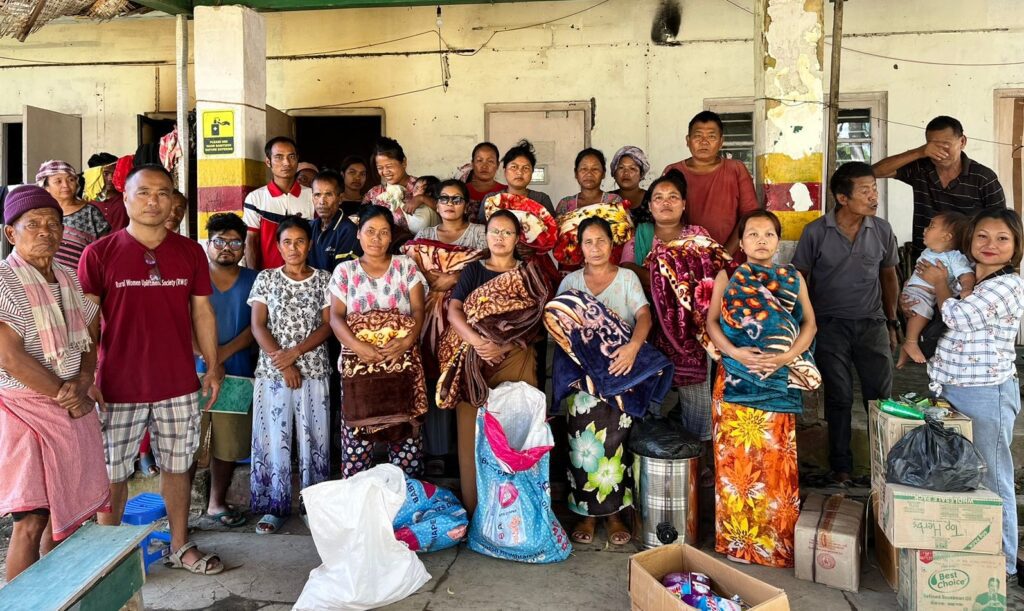 The relief initiative encompassed various relief camps across the district, including Tangmual, Saipum, Salem, IFCD mata, Phaikhothang, and Buallian. These camps, situated far from urban centers, face severe challenges in accessing basic necessities such as mattresses, blankets, warm clothing, potable water, and proper sanitation facilities.
In light of the limited aid and government assistance received by these camps, RWUS emphasizes the urgent need for more donations to sustain their relief efforts and meet the essential needs of the camp inhabitants. The society urges the community and concerned individuals to contribute in any way possible, whether through monetary donations or in-kind contributions.
"Our efforts are a small step towards addressing the pressing needs of these neglected relief camps. However, we recognize that much more needs to be done to improve the living conditions of the displaced population in these remote areas," a spokesperson from RWUS emphasized.
RWUS aims to shed light on the critical situation faced by those residing in these neglected camps and appeals to the generosity and compassion of the community. Donations can make a significant difference in providing relief and improving the lives of the displaced individuals in Churachandpur district.
For those willing to contribute and support RWUS in their relief efforts, please contact the society directly at [RWUS contact information]. Together, let us extend a helping hand and bring comfort to those in need.